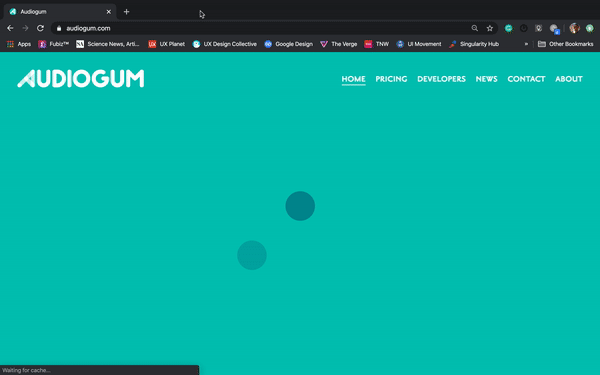 Audiogum provides business solutions for the audio industry, offering voice enabled services and a white-labeled recommendation engine. Design System and Components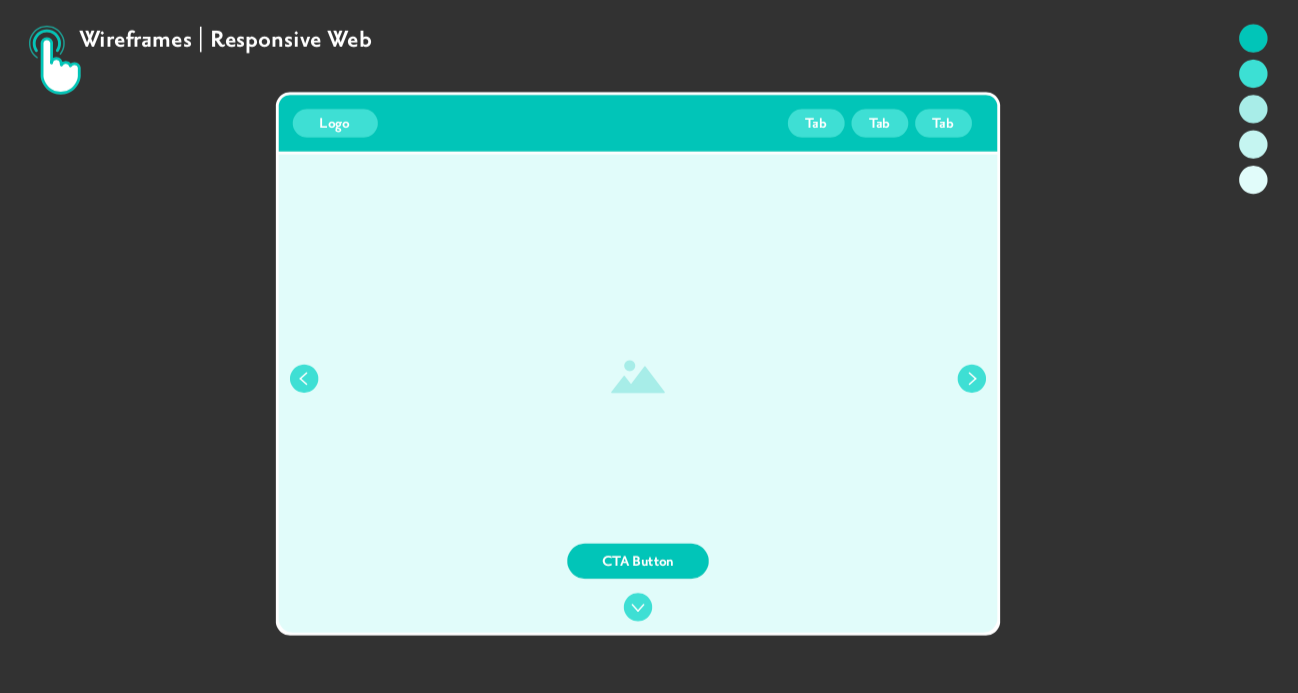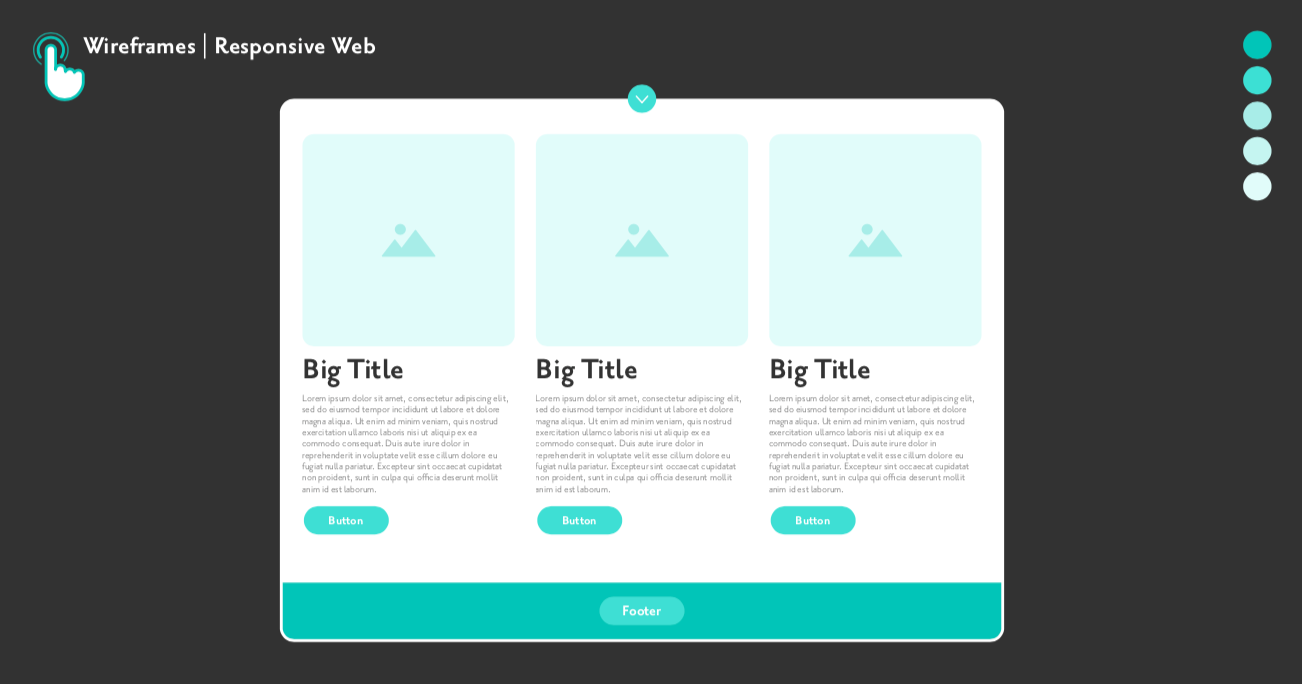 A batch of components for the website, designed to give users full control over log in/out and exploration features. Including - my now friend - Deon's beautiful portrait image.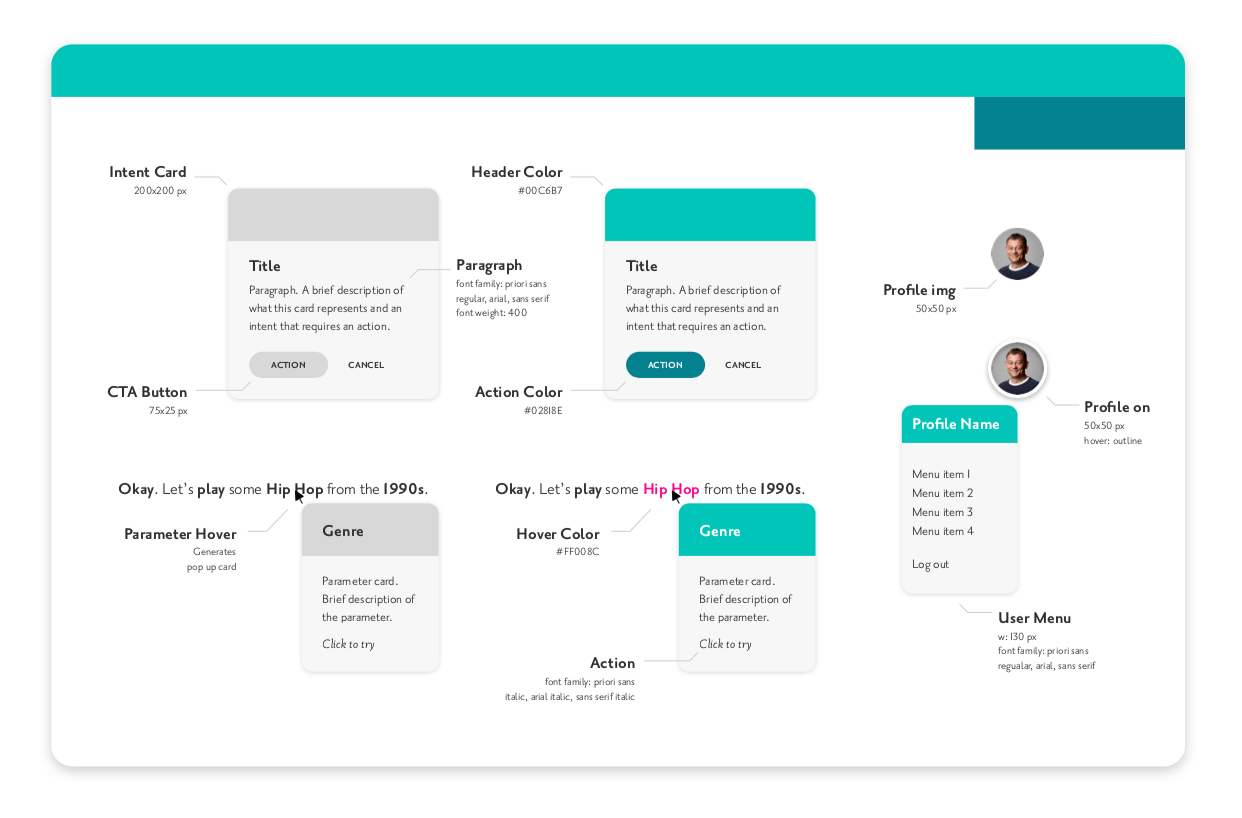 Animations introduce visitors to each section of the website, personalizing the feeling of landing in every sub-domain. Some examples below.




Custom illustrations have been designed to represent the 3 main areas that Audiogum covers.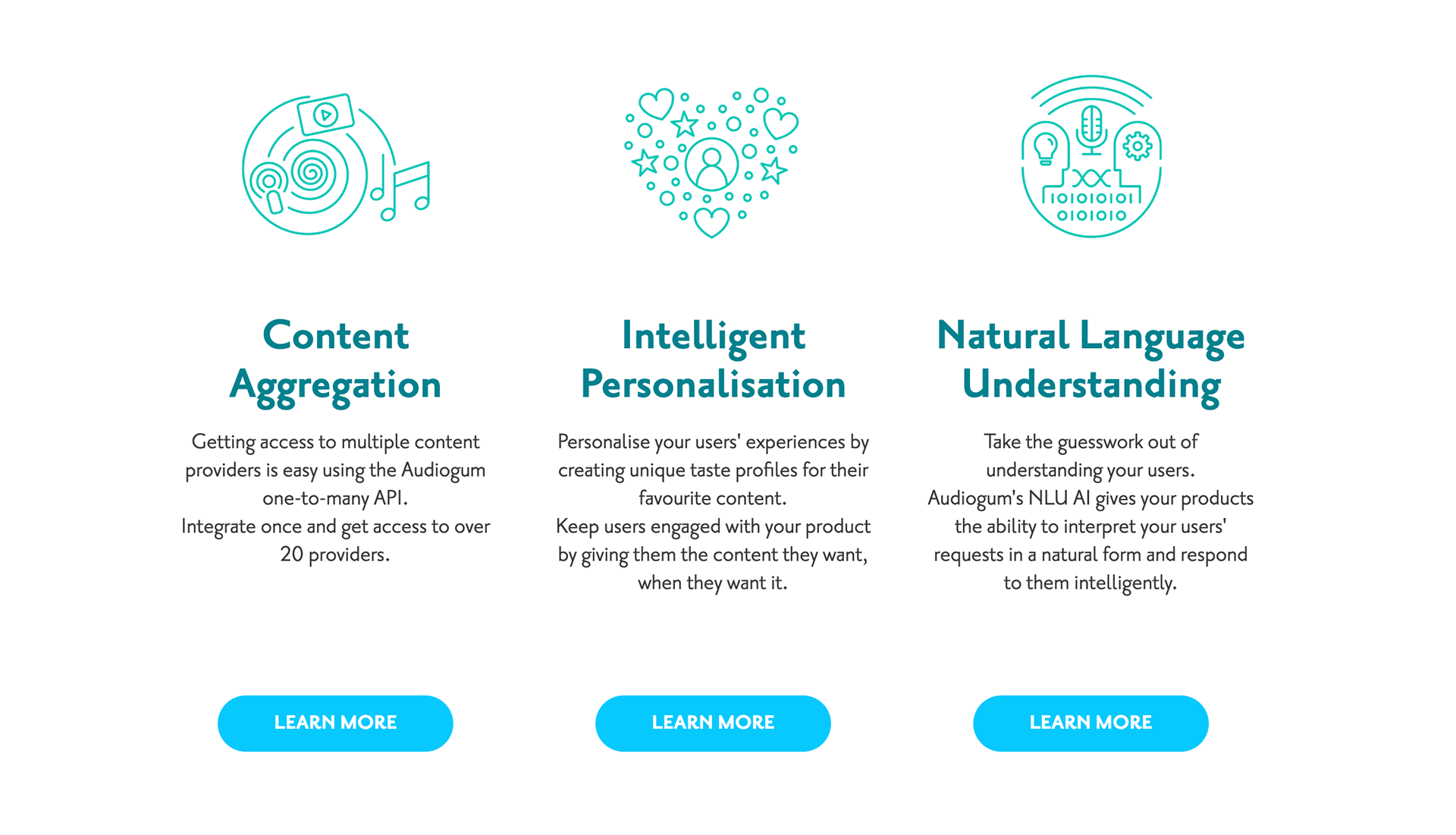 A simple contact form is there to support any communication between users and the Company providing the service. A personalized thank you message comes up once submitted and thanks to the friendly Gumbot you can be redirected to the App Store, where Audiogum showcases their demo apps.