Bosch Soft-tech mySPIN bridges the gap between vehicle and smartphone. It lets the user access their apps, data, and content while driving, still providing a safe experience.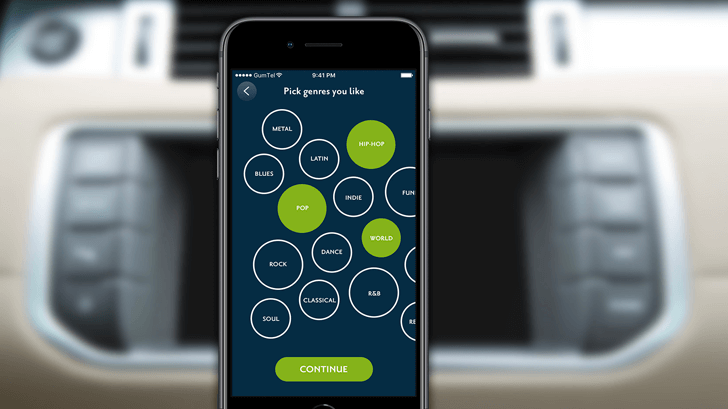 After a setup directly on the smartphone, mySPIN will remember your preferences - like artists, genres, moods - and mirror them on the auto user interface.
​​​​​​​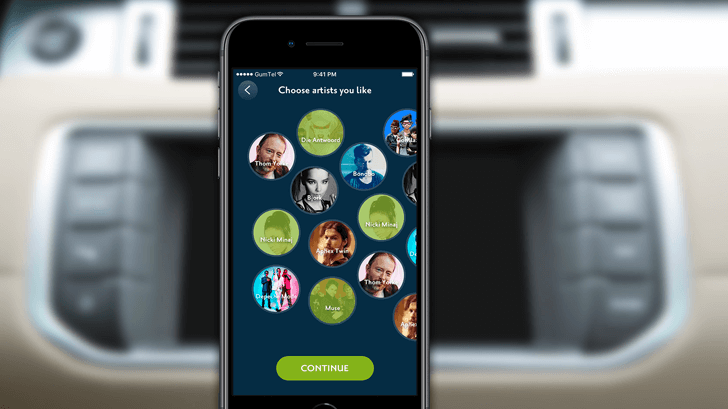 Bosch seamlessly connects you to the in-car interface, removing the distraction of the smartphone while driving.
To make the experience safer and a little more fun, the focus has been put on voice interaction. The design has started with Android Auto in mind, shifting then on to Bosch's design identity and components.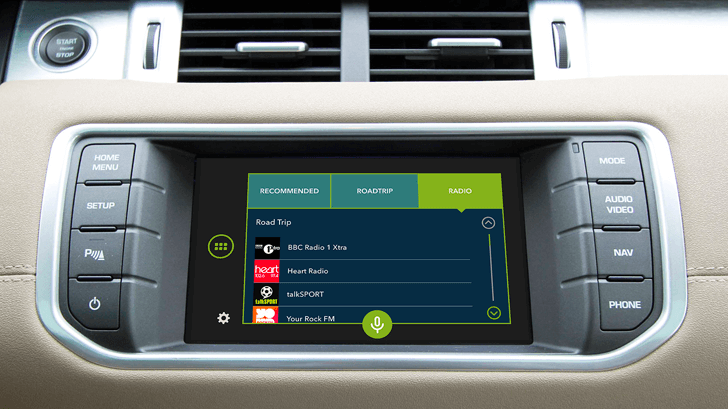 Different music streaming services are available. Depending on your taste, you can connect one or all of these providers to your car sound system.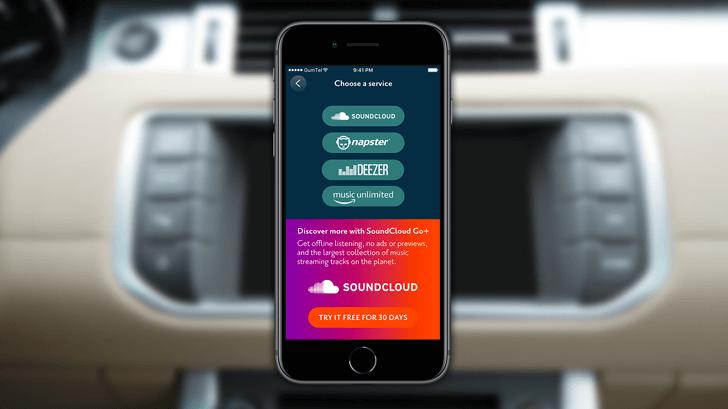 Other In-Car User Interfaces
Dynaudio Music planning to create a multi-device experience, taking it into cars.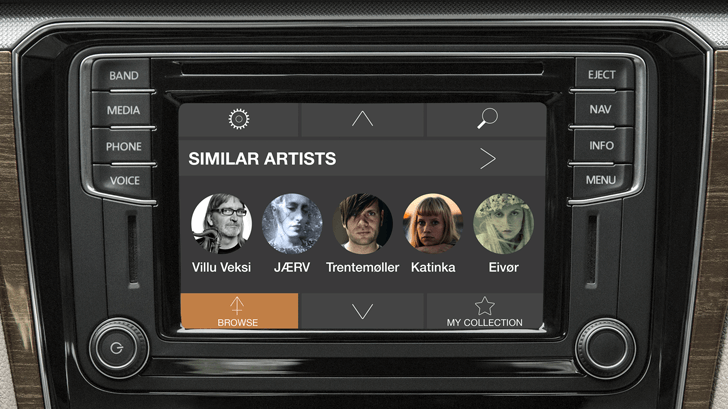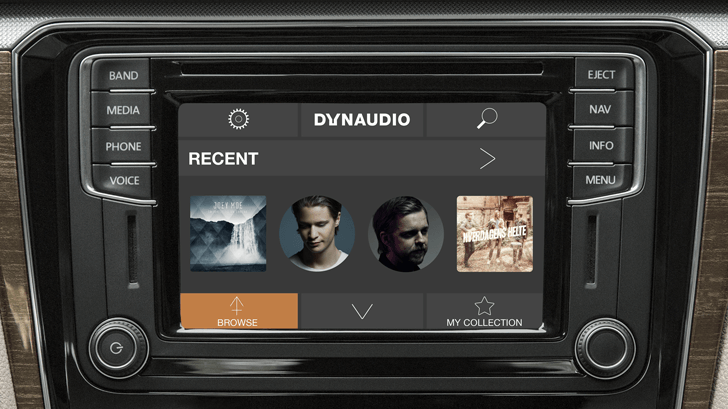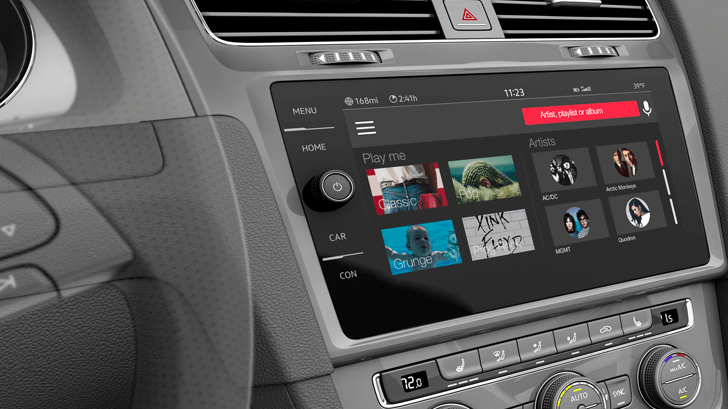 See the full Dynaudio Mobile App project
Personalization and Passengers Entertainment