Dynaudio is the leading producer of hand-crafted high-end loudspeakers. Music Now is the smart recommendation mobile, companion app. Our team has been designing the navigation and the UI components, collaborating with the engineering company that built the algorithm to run user testing and features validation.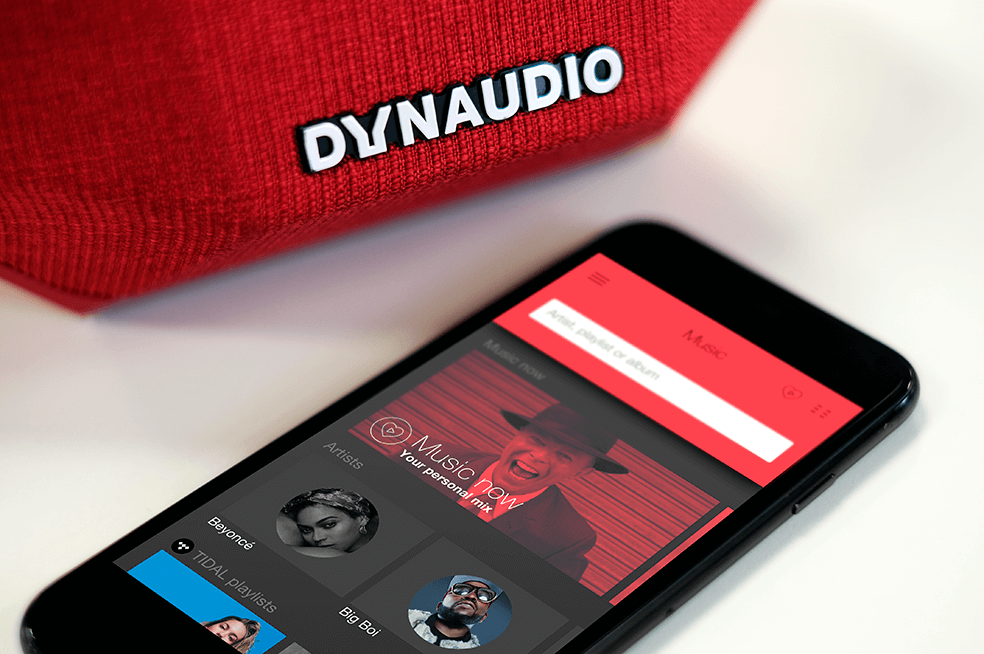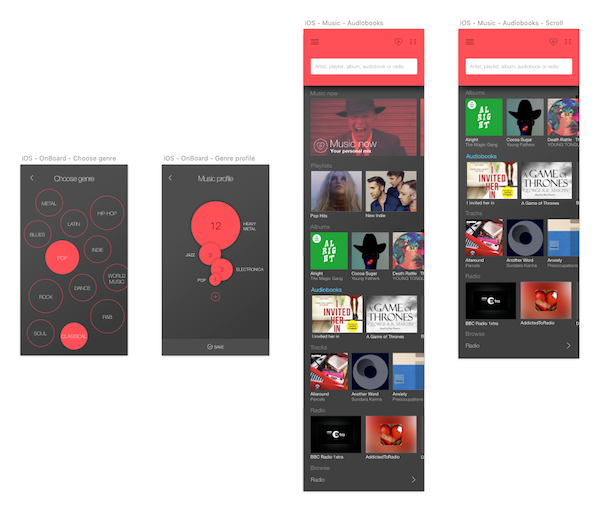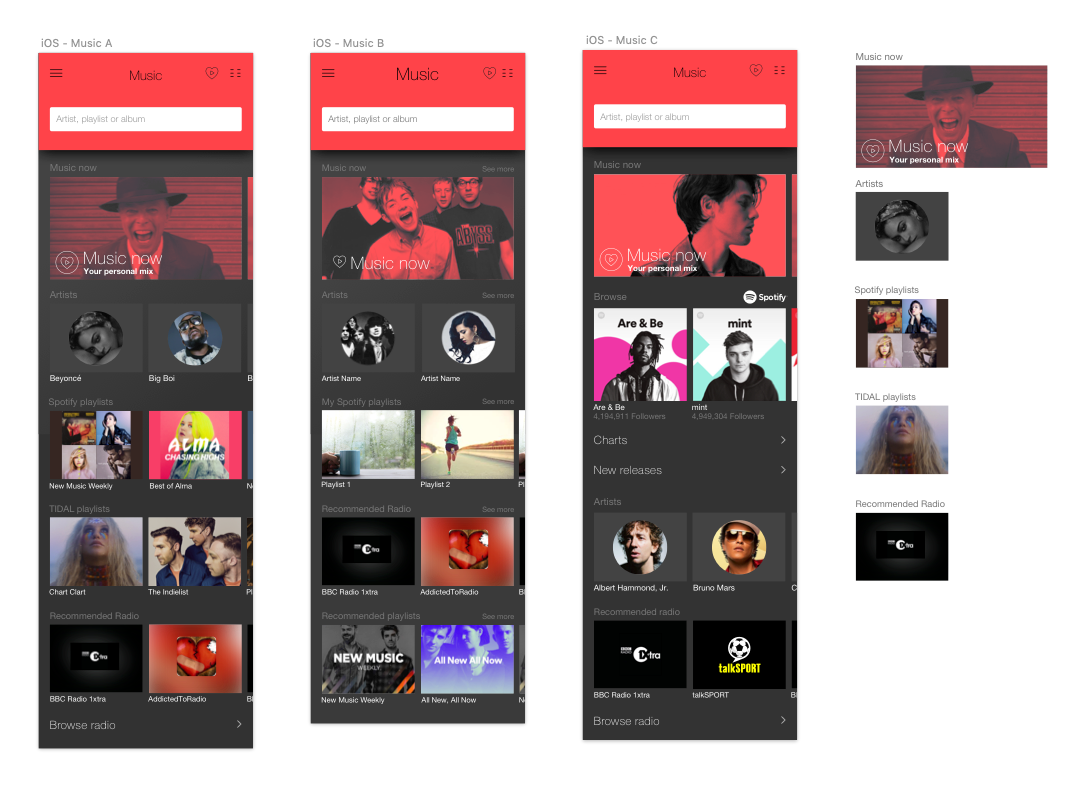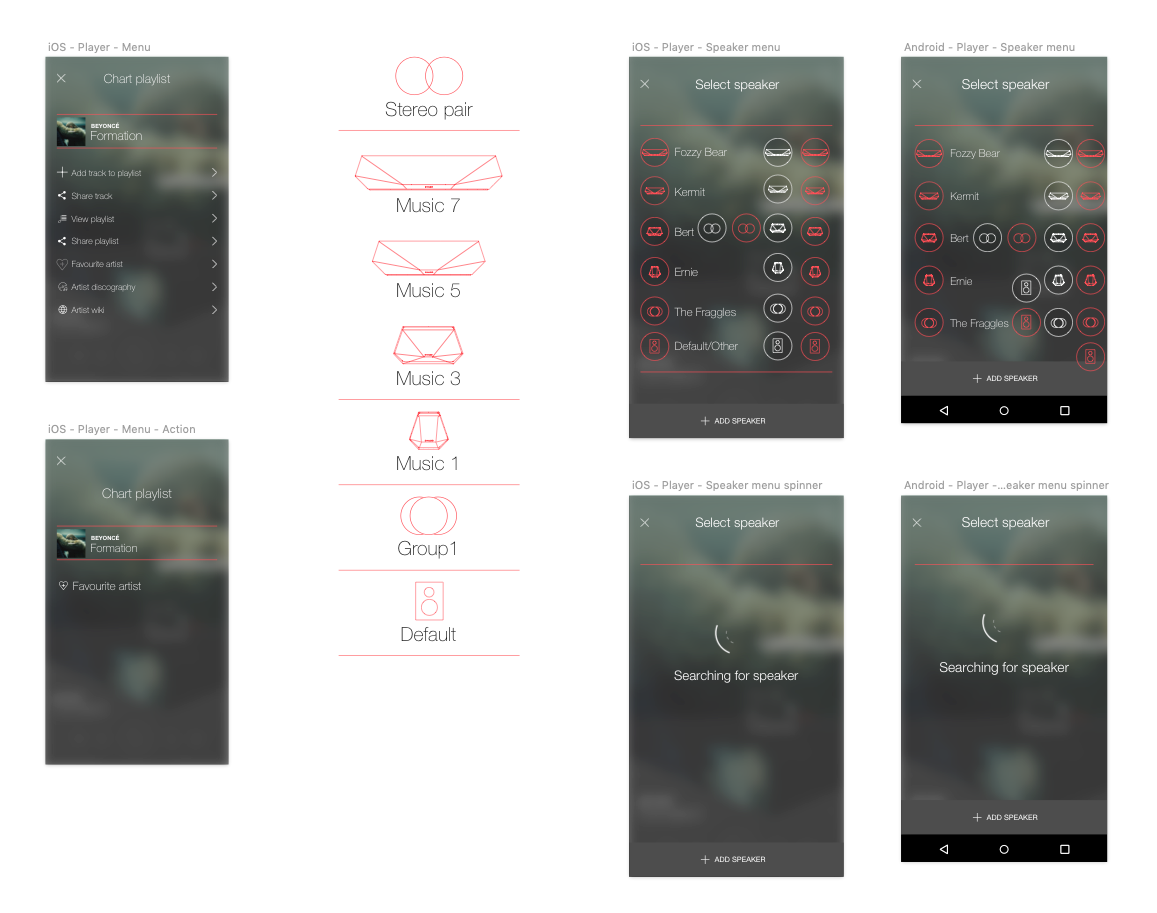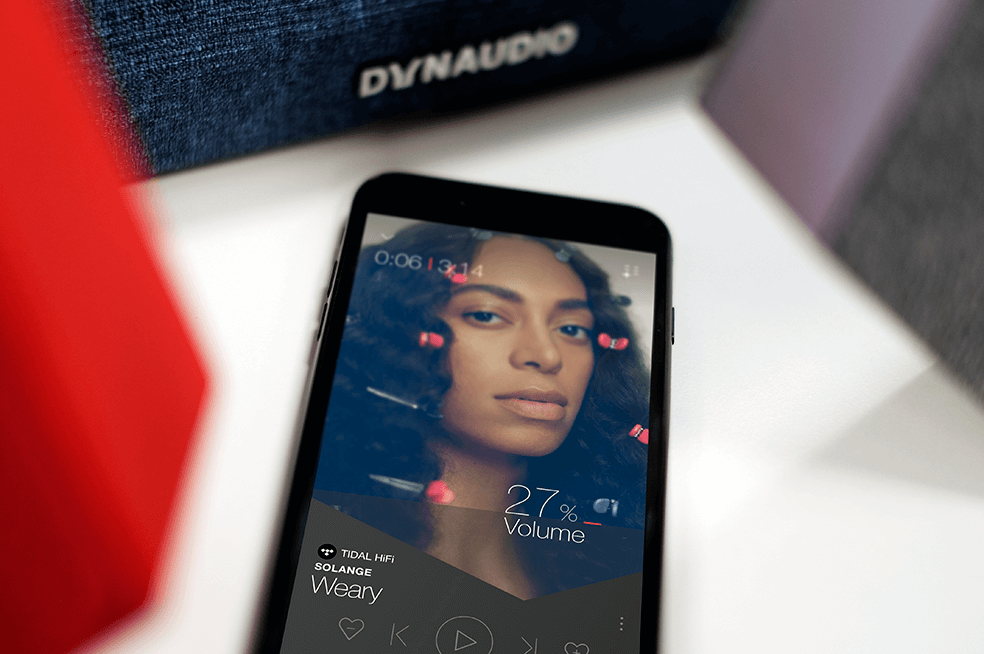 The music player features an interactive volume bar that raises vertically across the whole screen. From here you can have easy access to all you streaming providers - such as Spotify, Tidal, Deezer, and more. The UI toolkit and components have been designed in collaboration with the design agency Dis/Play, who crafted Dynaudio's brand identity.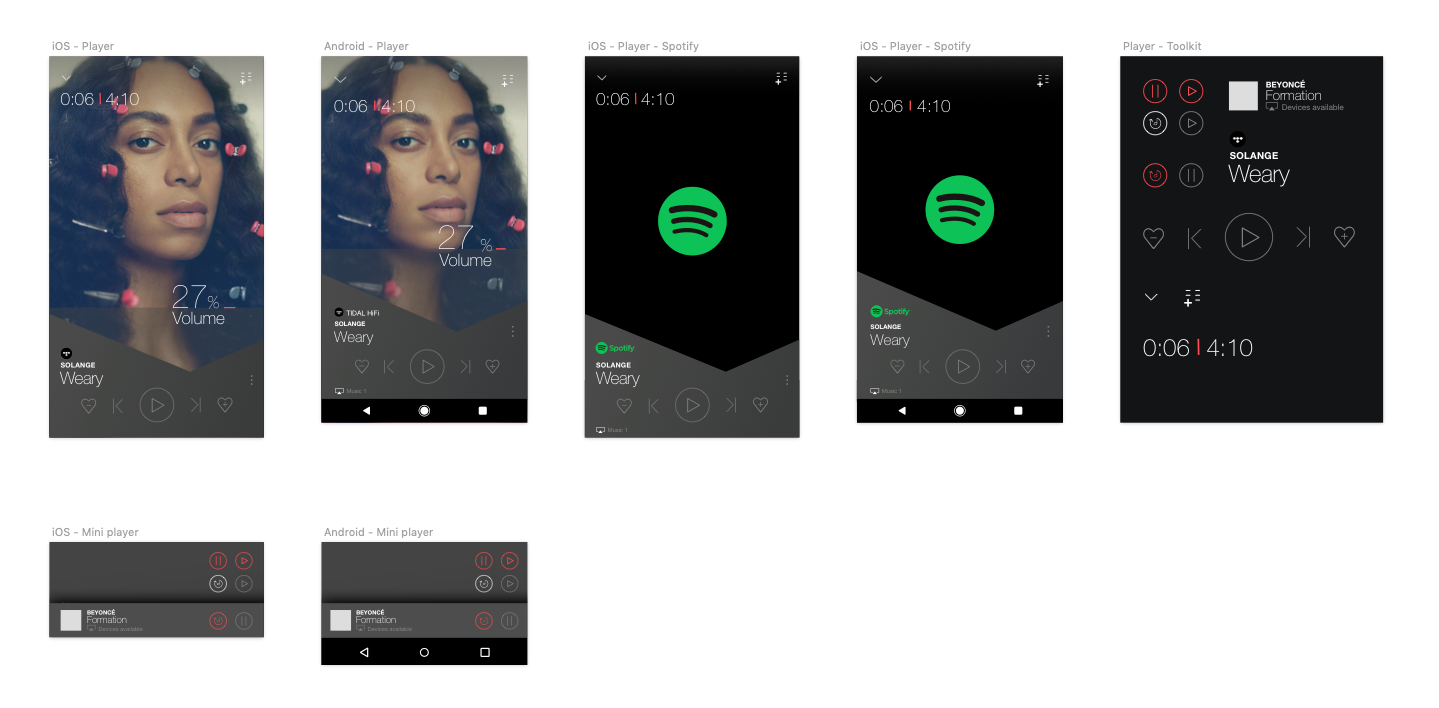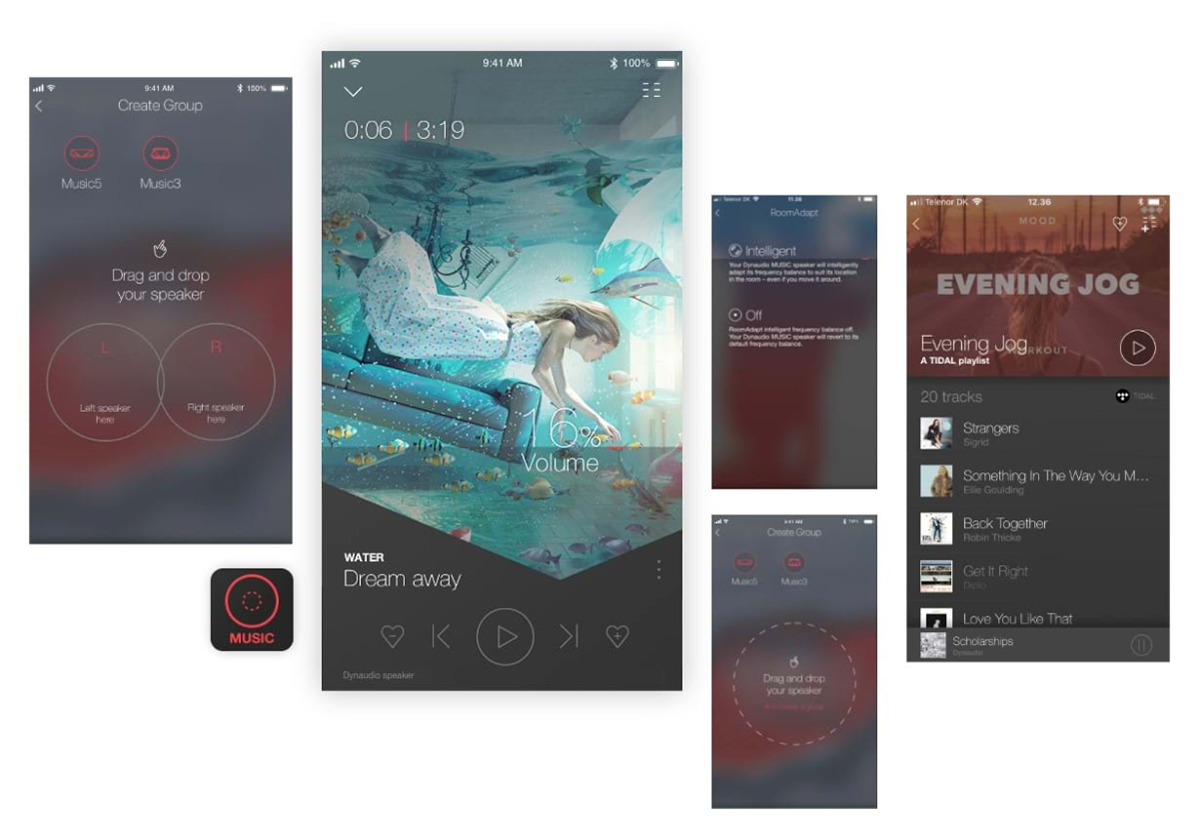 You can fine-tune what you hear with 'Like' and 'Dislike' buttons, and even drill down to explore new music in specific genres.

You can even create multiple profiles for yourself and for different family members – so if you don't want to get your progressive metal mixed up with cartoon movie soundtracks, you don't have to… unless you want to.