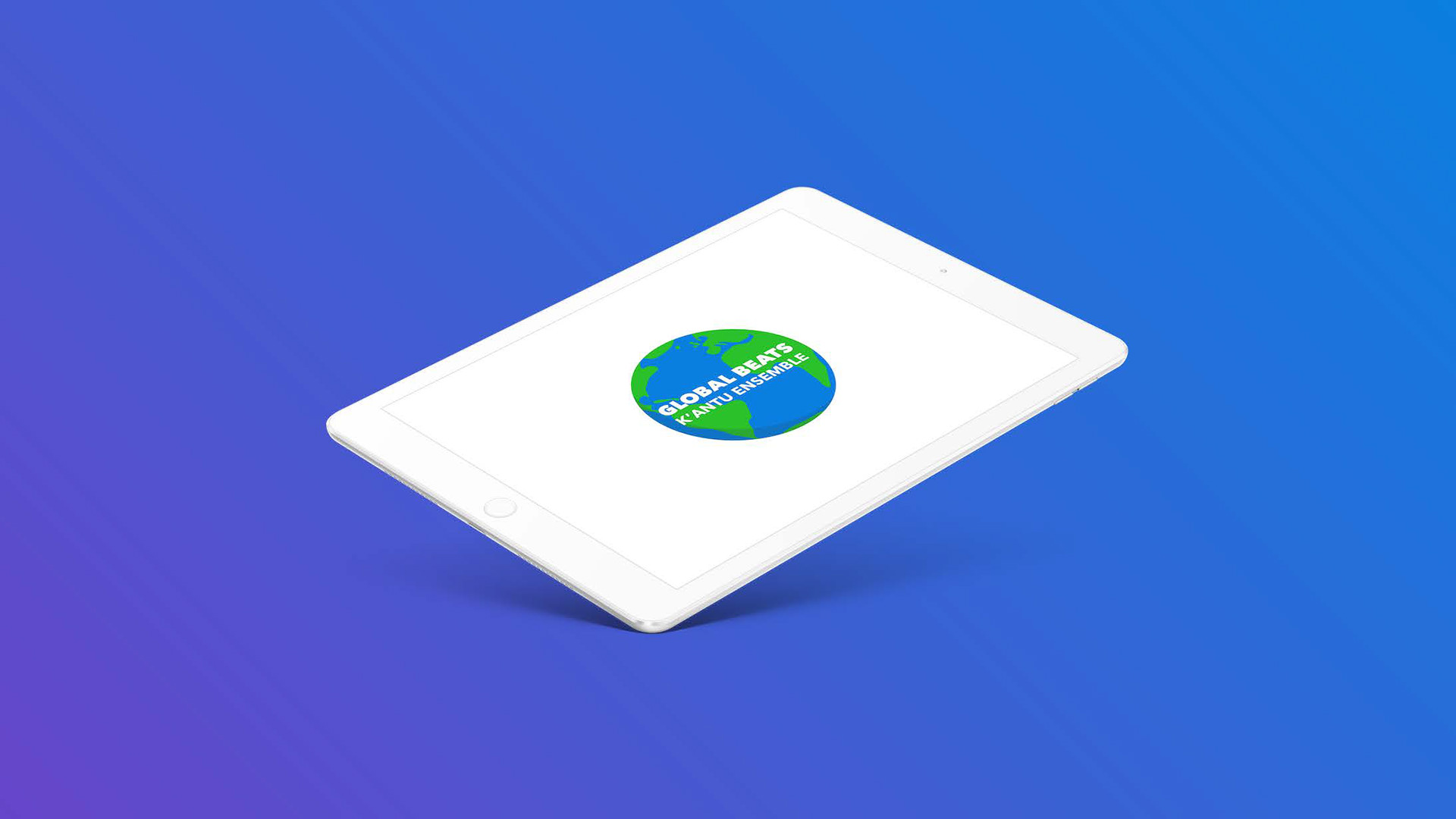 Global Beats is an Educational App for children with disabilities that allow them to listen, learn, and play music. The project has been lead by Ruth Hopkins, award-winning classically trained soprano.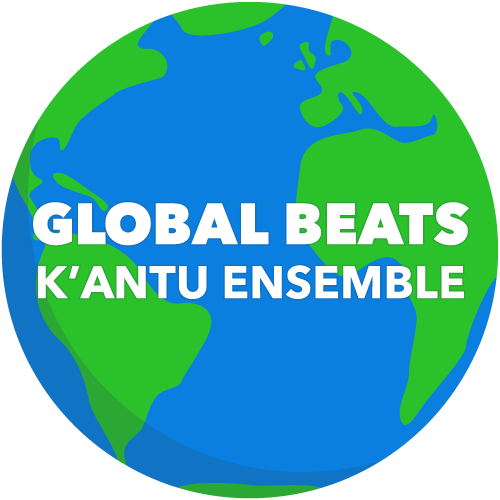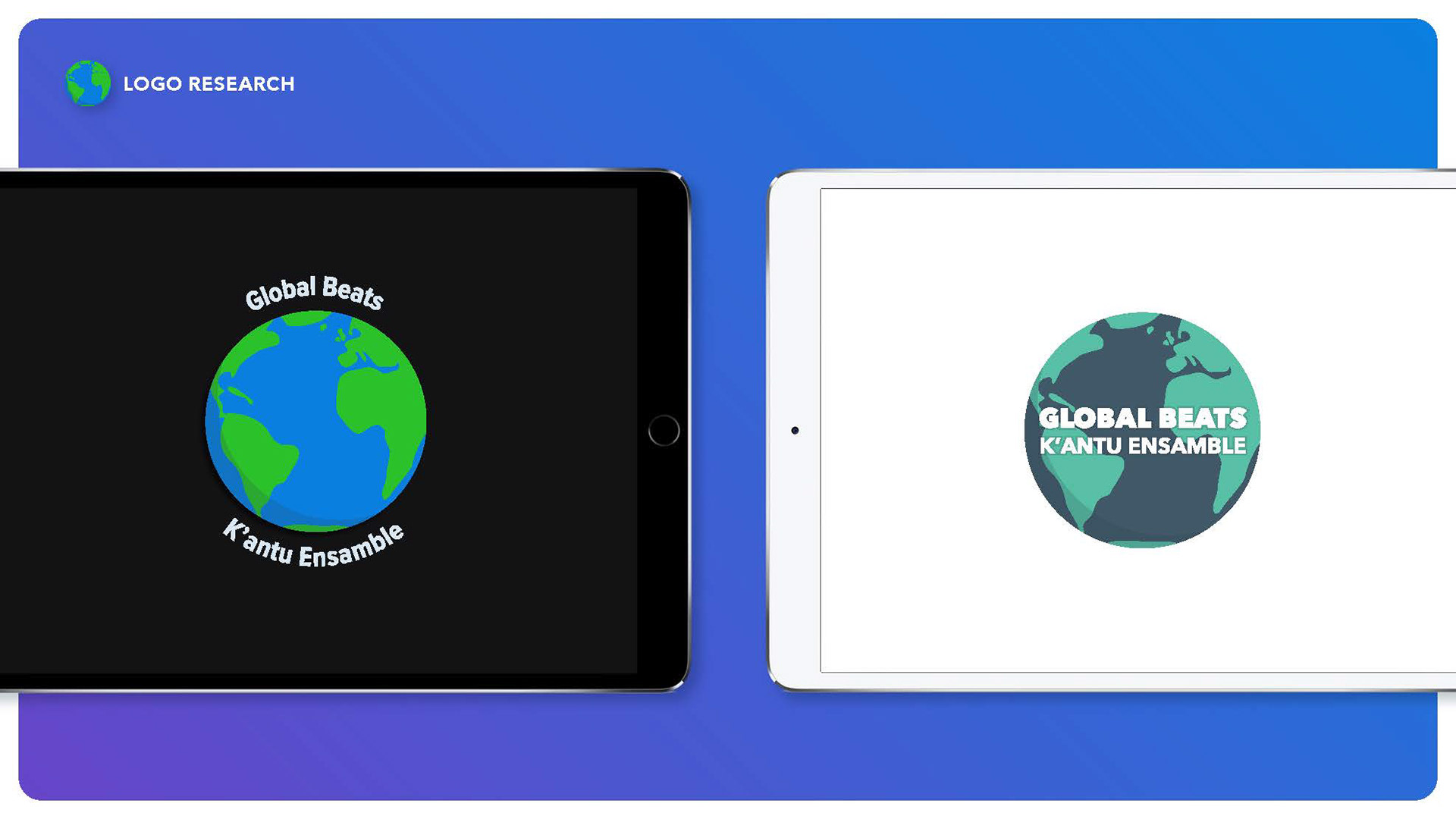 GB is an iPad Native Mobile App. It has been tested in versions A and B, plus light and dark mode. Key factors for this environment and audience are the contrast in the colors and the size of the buttons.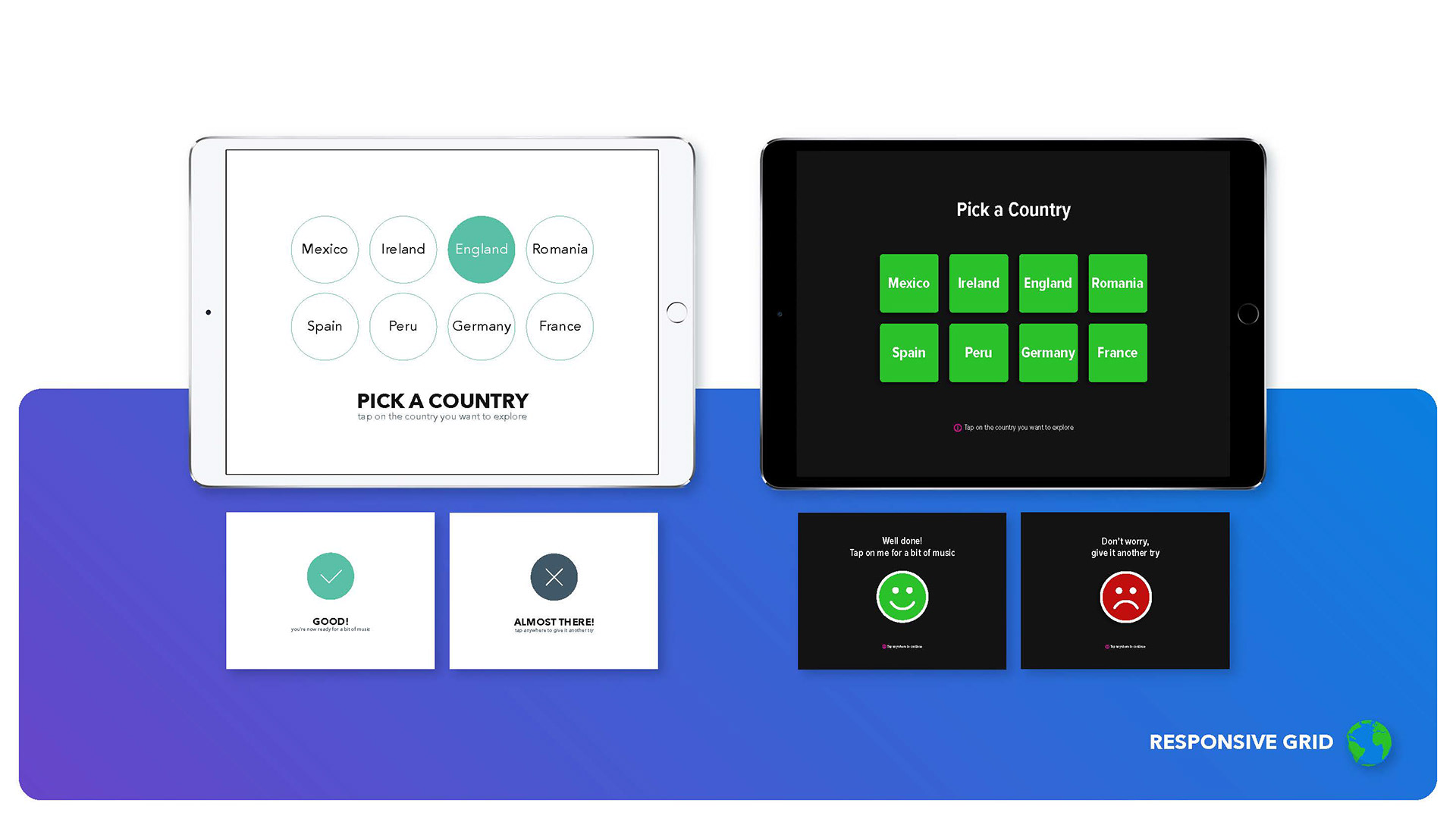 Navigation and Components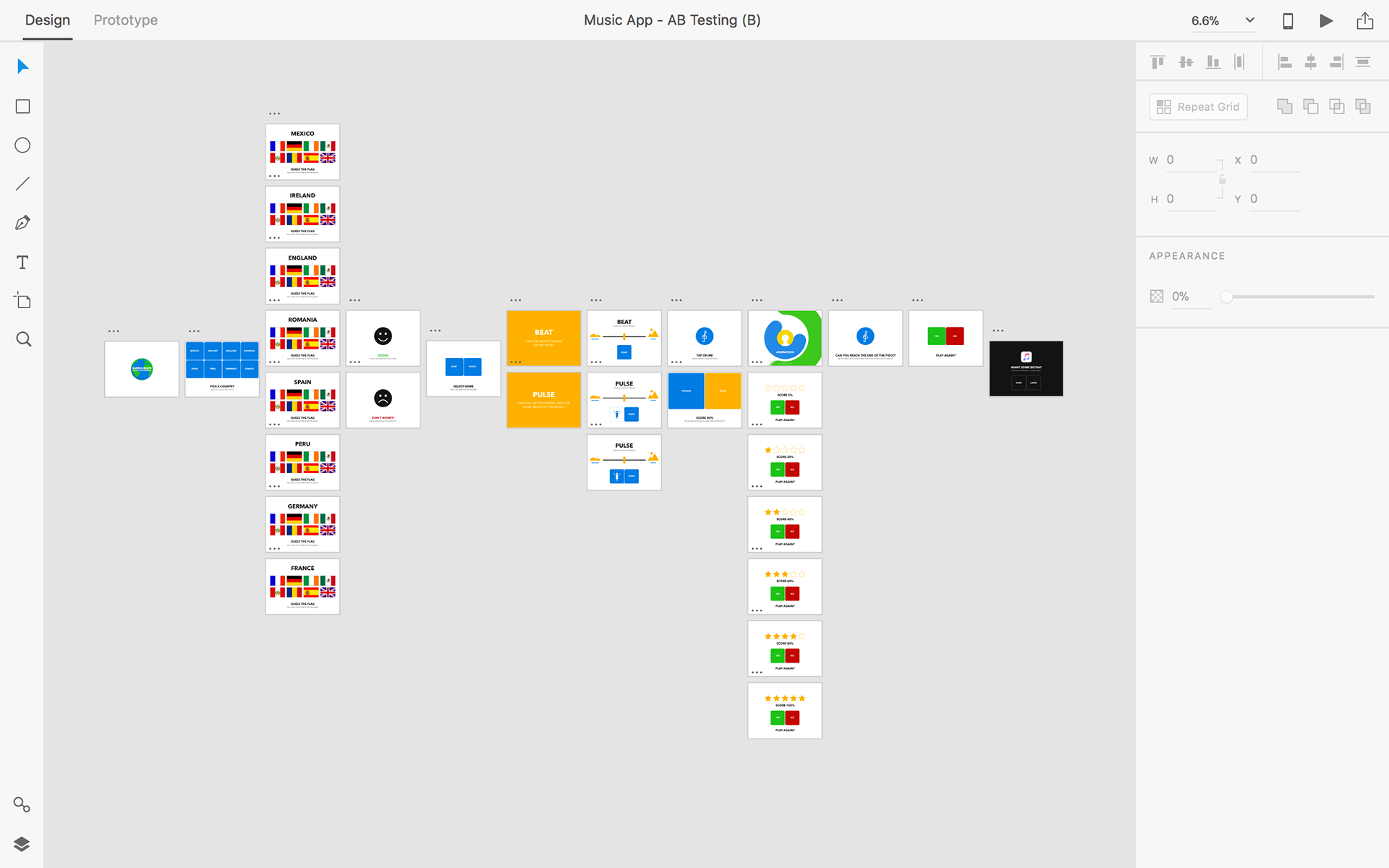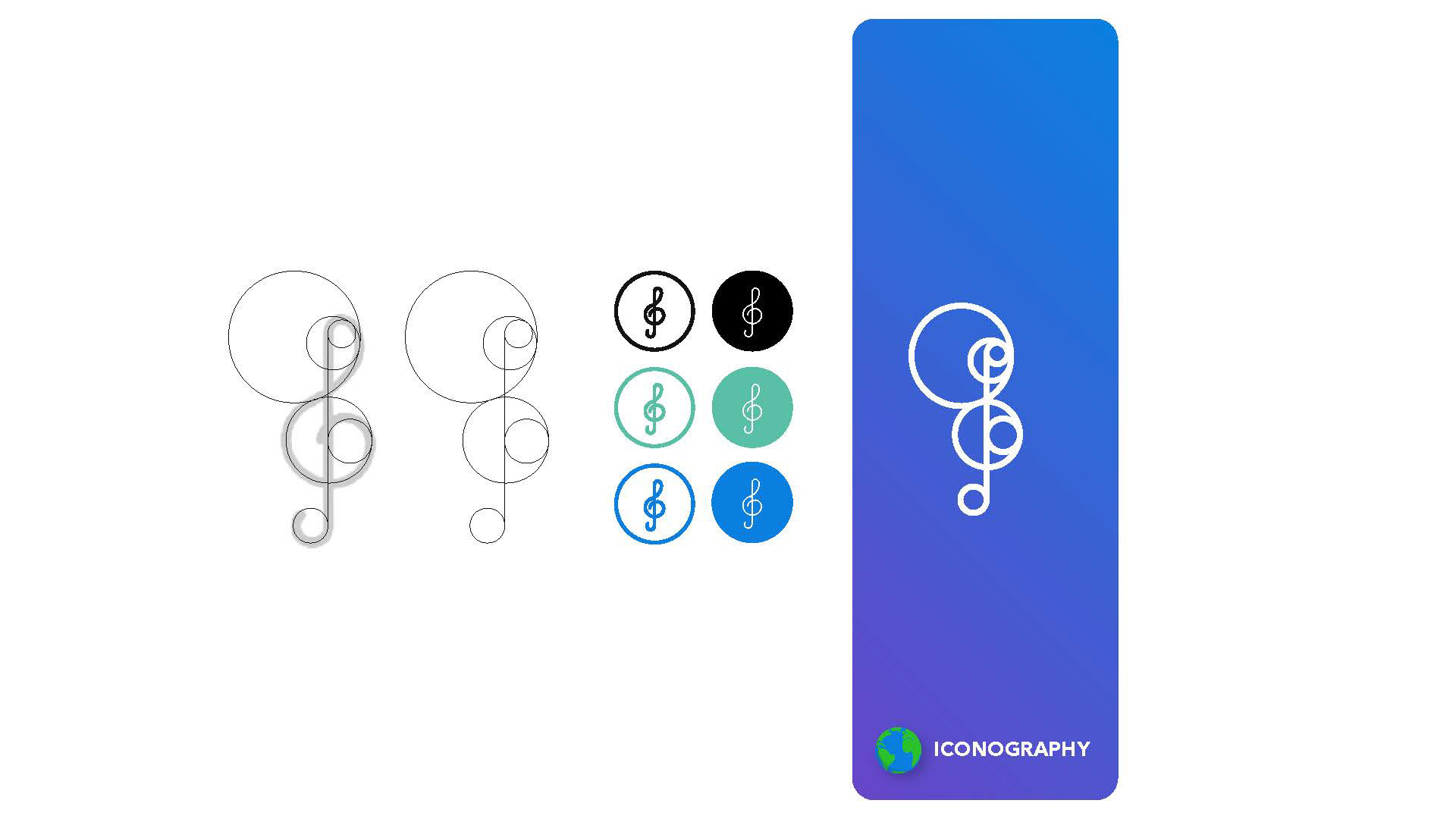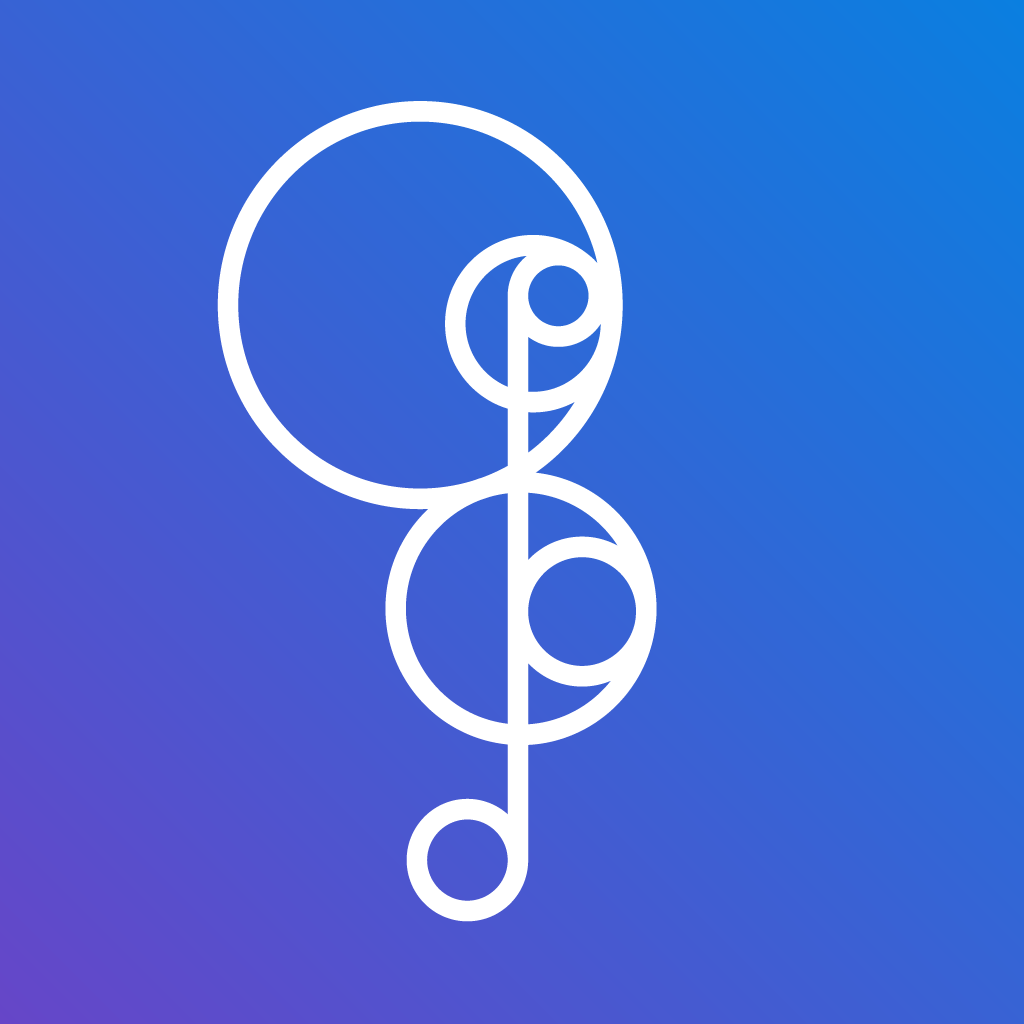 The App Icon is designed to merge the simplicity of geometry and the G Clef, symbol of musical training and education, as well as passion. The color blue has the function of calming people usually overwhelmed by our society responsibilities and letting them breathe.
The first mini-game of the app, lets the users pick a song that will stay with them during the whole gaming experience. This happens by choosing a country and and guessing the correct flag. The system will then reproduce a typical song from that specific country.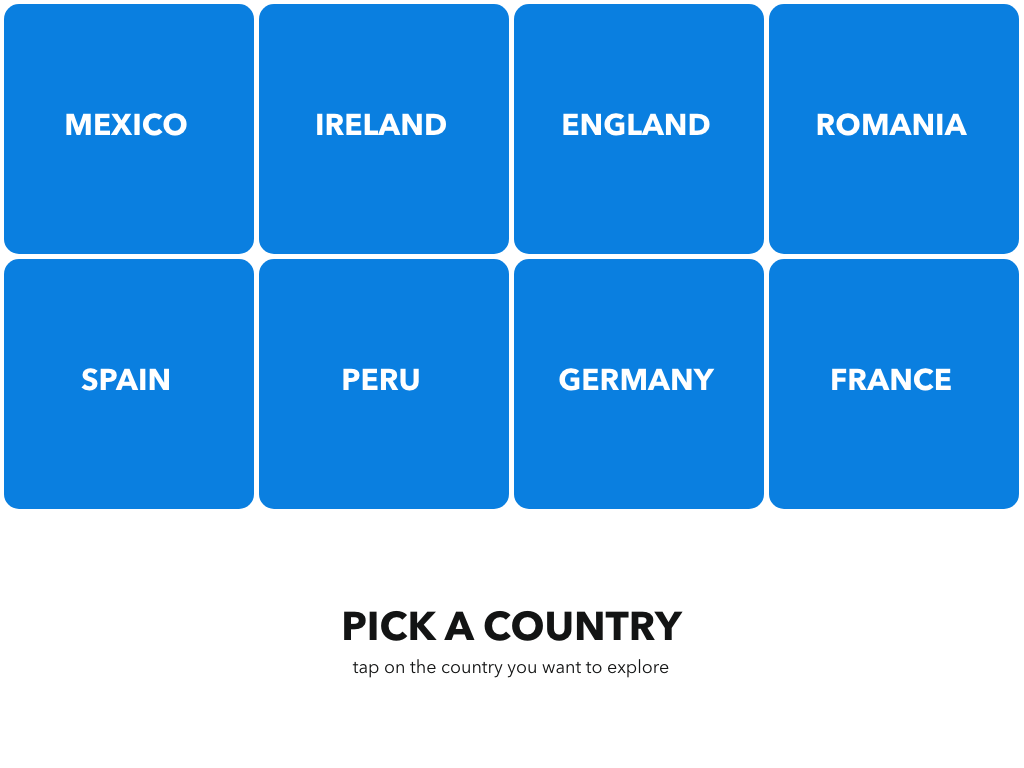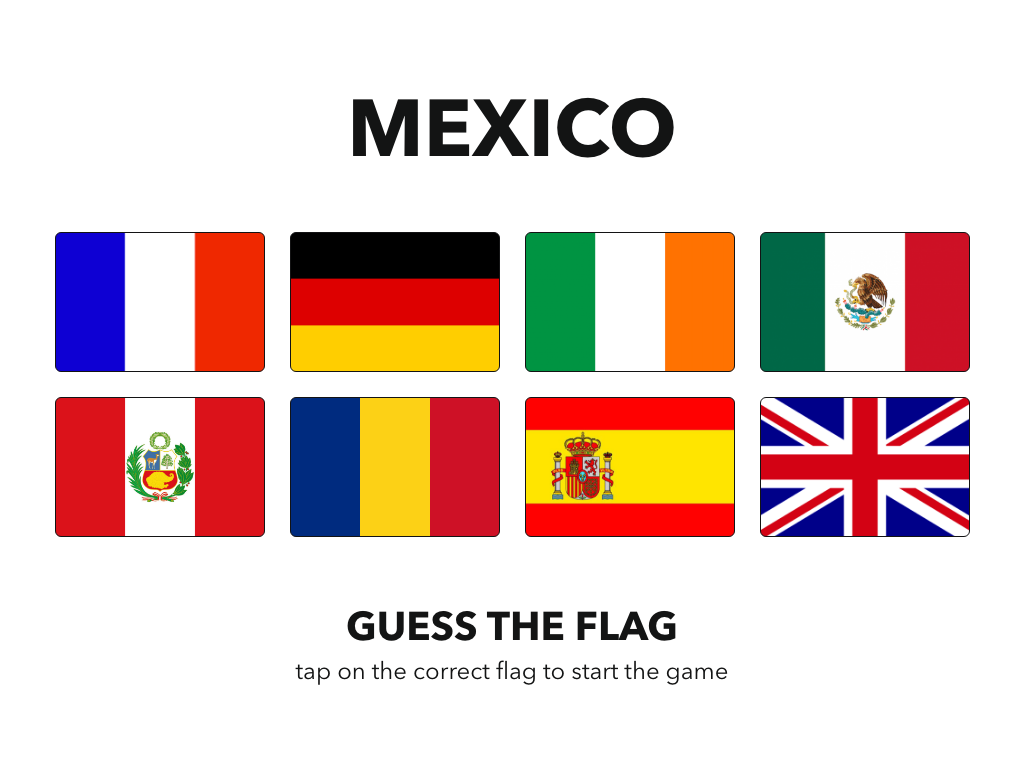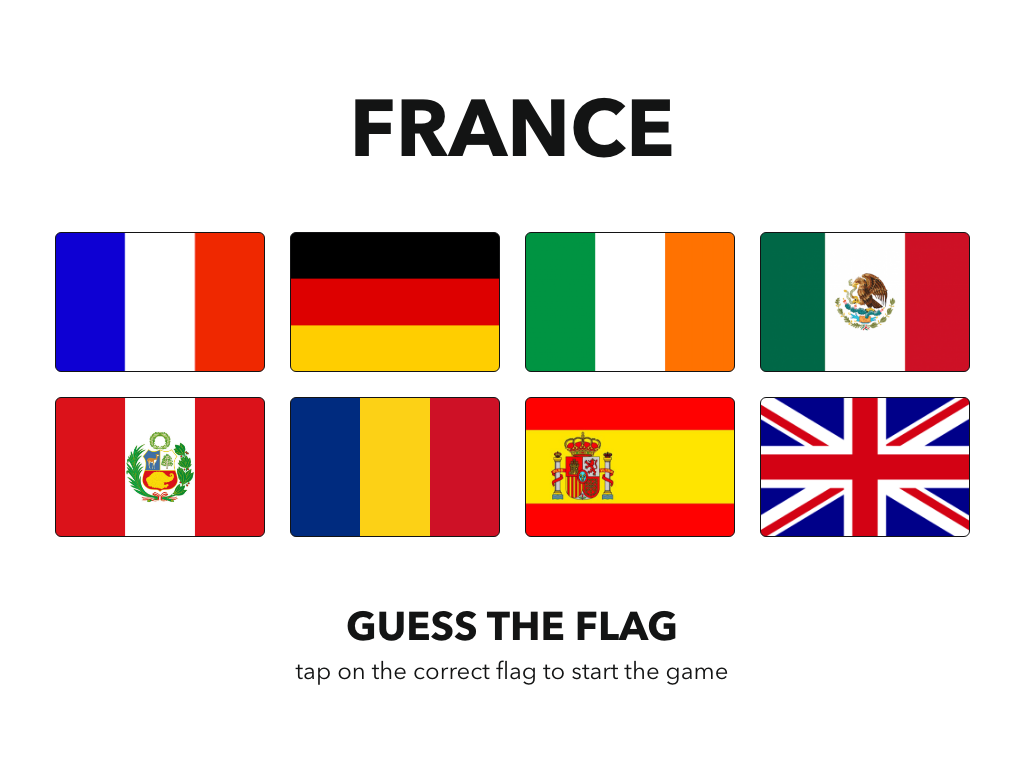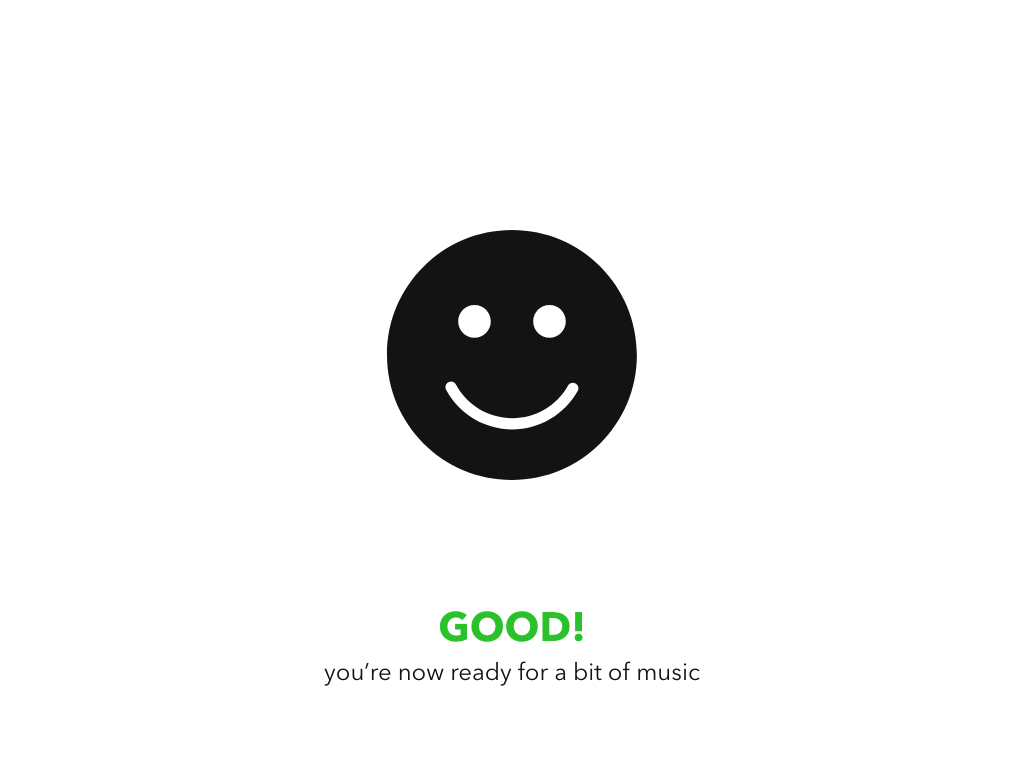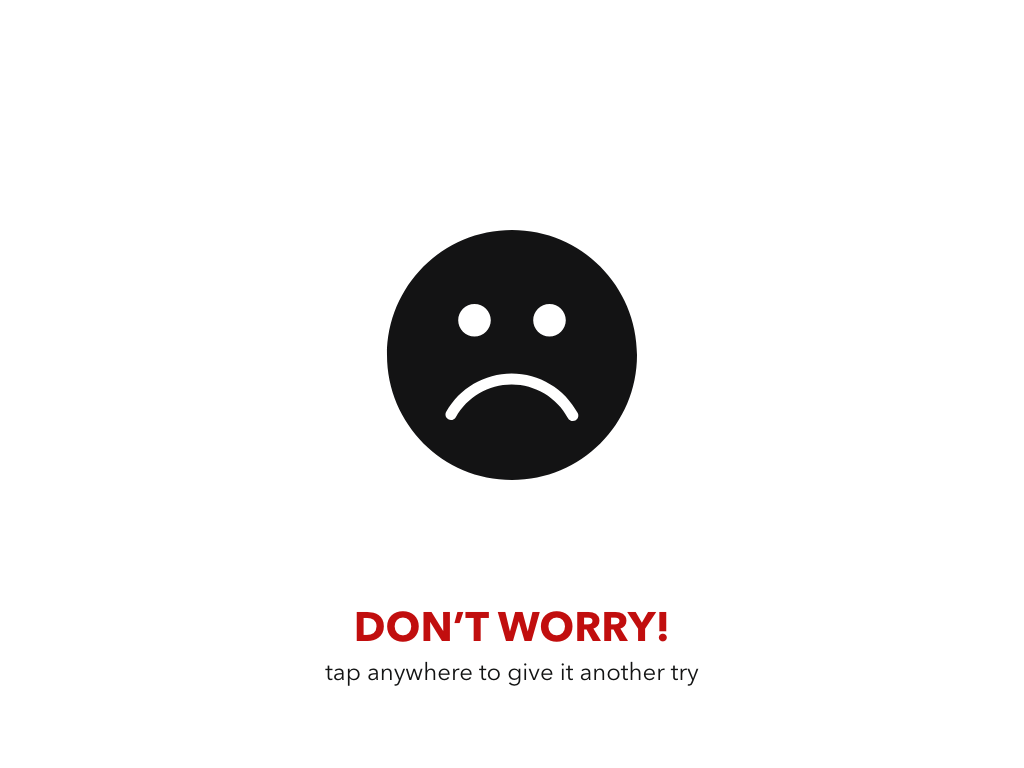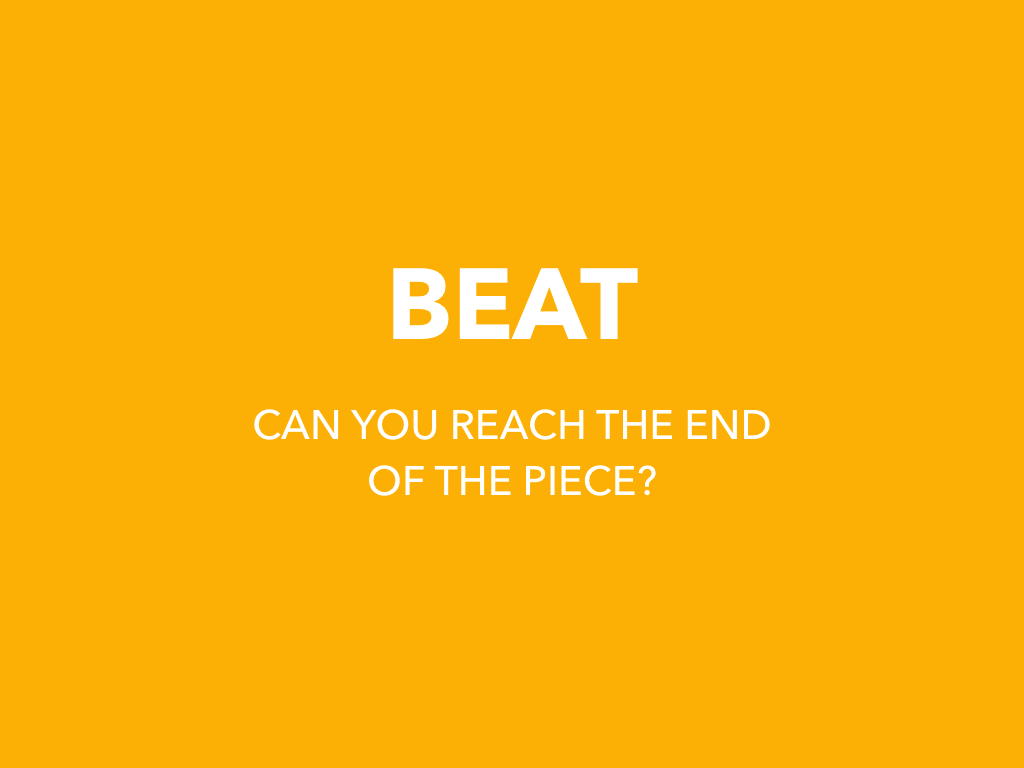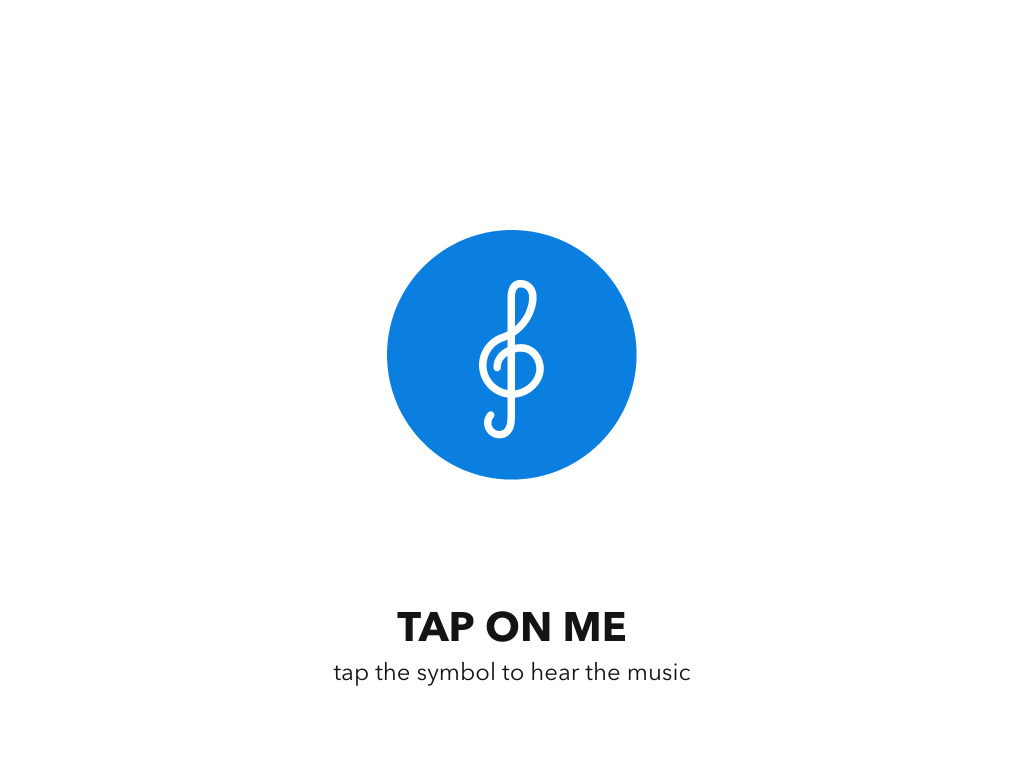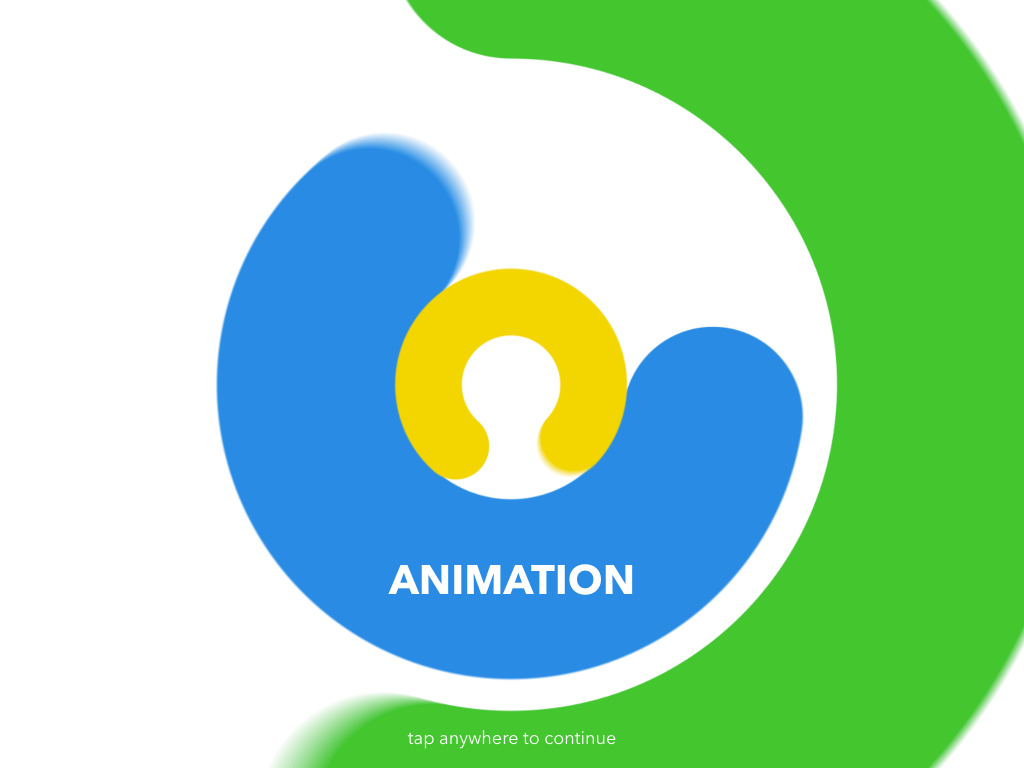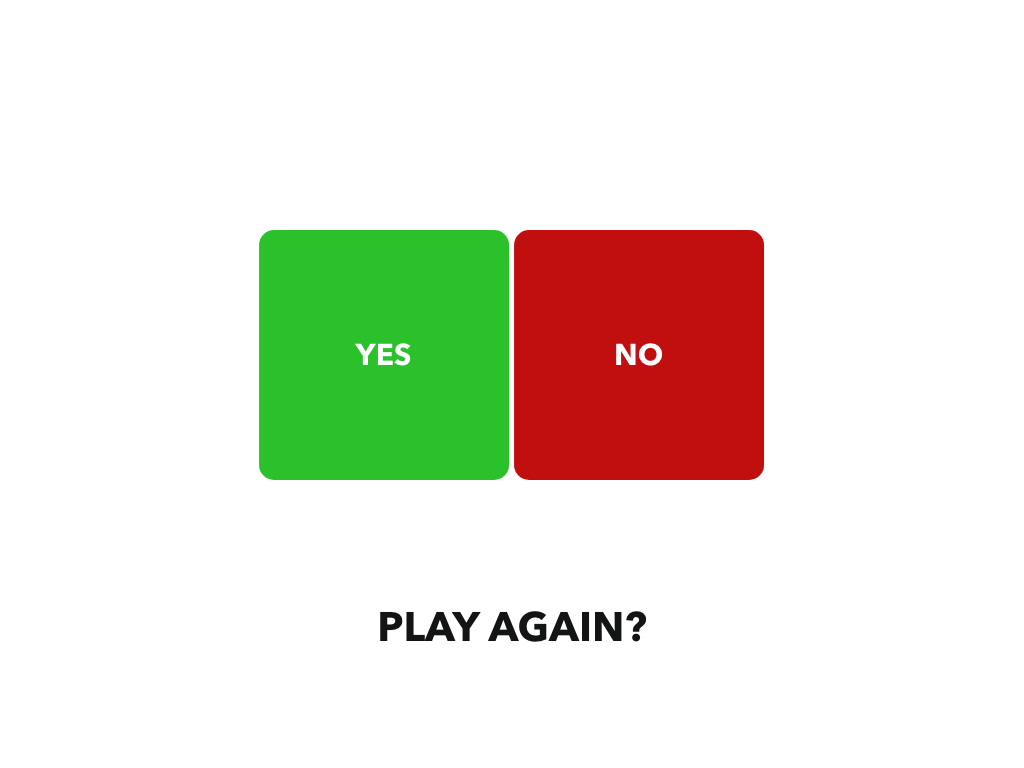 In the Beat Game, the children are asked to listen to a music piece, and tap on the clef on tempo with the beat. This process is assisted by a high-contrast, colorful animation.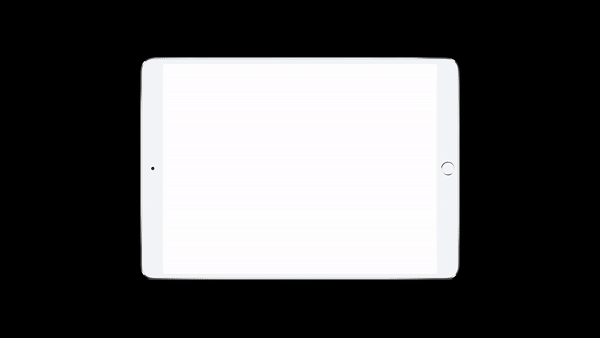 The Pulse Game introduces a deeper level of engagement, having to tap the screen on tempo with both Strong and Weak beat. This time the assistant is represented by the director icon, enabling/disabling the beginner mode.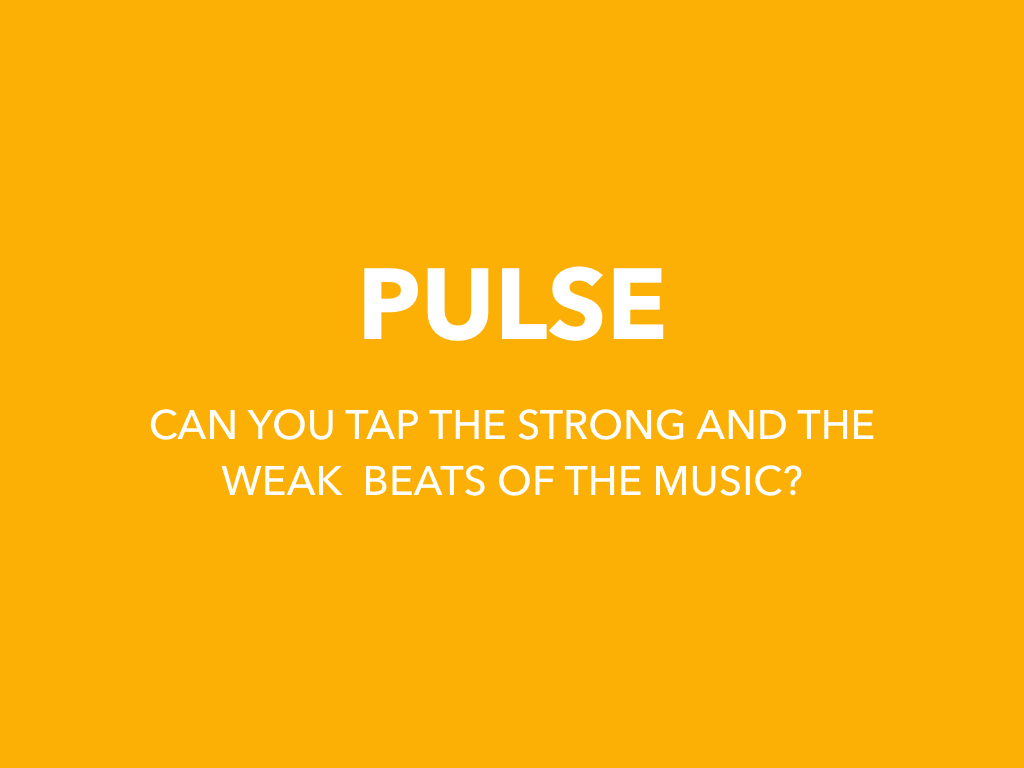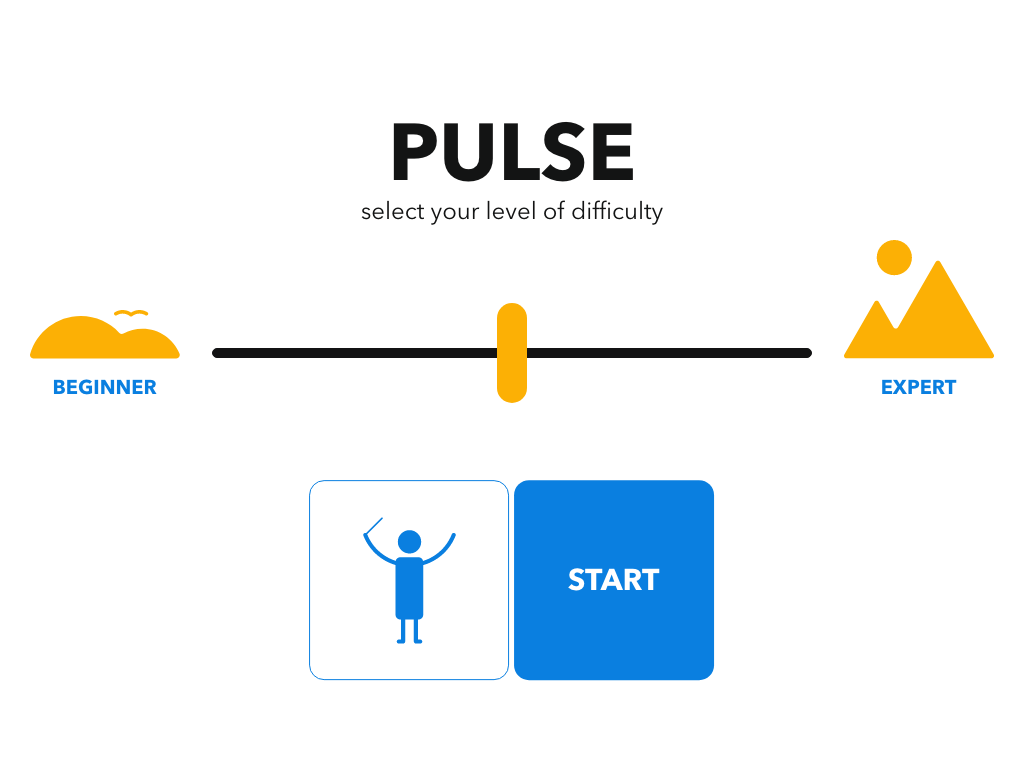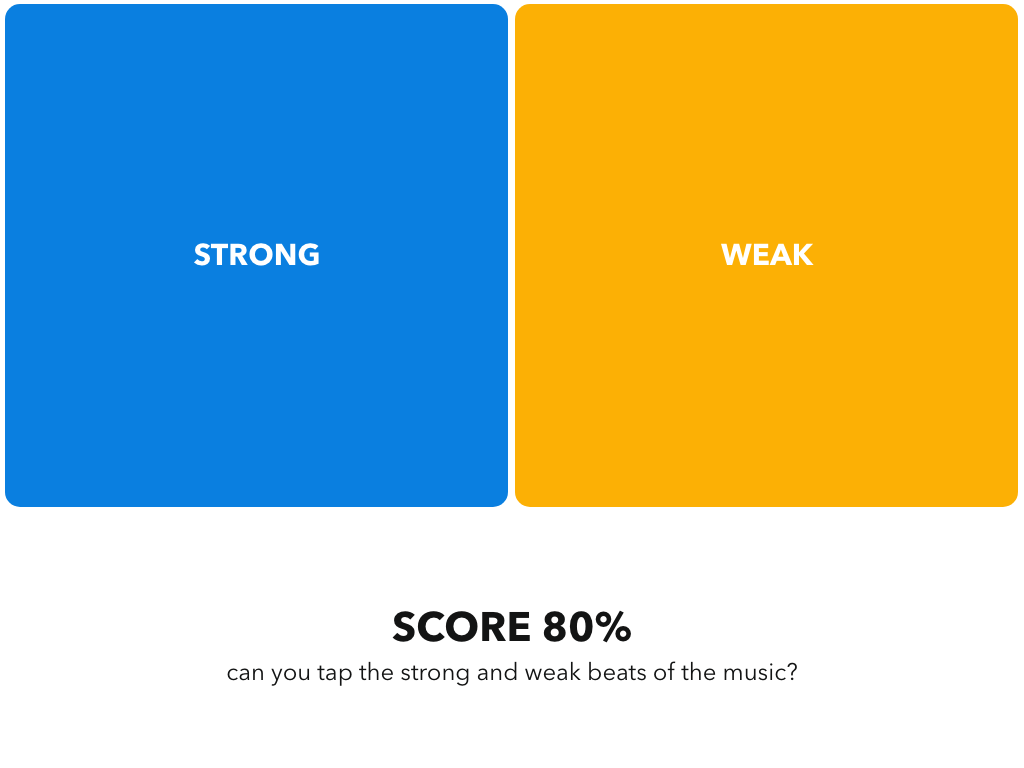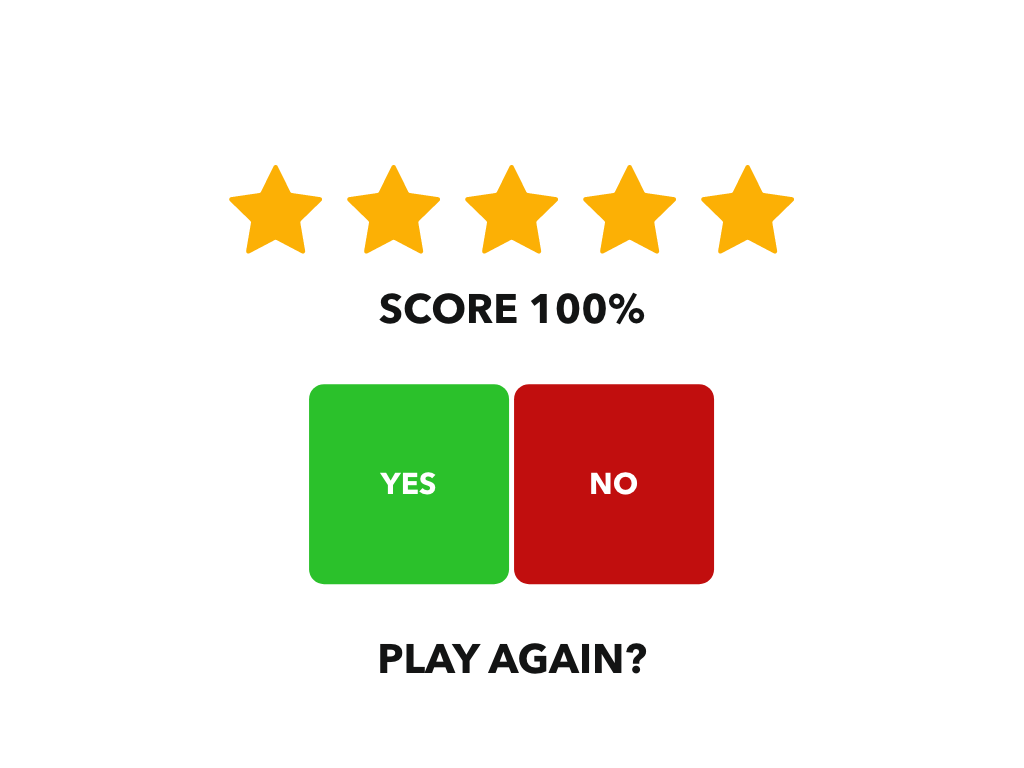 The experience continues outside of the app, connecting the iTunes Store where new music is uploaded regularly.